The design development for Riverfront Lofts involved the collaboration of many design professionals. Principal designers are Casali, Inc. Architects and Morris Nathanson Design. The landscape design was developed by Rick Lamb Associates. These firms along with the other consulting engineers are responsible for infusing new life into these century-old majestic mill buildings, restoring them for a new use for another 100 years.




Architecture



Casali Inc., Architects
Davis Square
99 Dover Street
Somerville, MA 02144
Tel: 617 591-9100
www.casaligroup.com

Casali Inc., Architects is a subsidiary of the Casali Group, Inc., which was founded by Thomas Murray in 1991. Casali Group provides architectural and project management services for institutional, commercial, and residential clients. Additional services include planning, programming, cost estimating, capital needs assessment, and historic preservation and development consulting.

In a short time the firm has grown from a one-person start-up to a staff of 15 with major institutional clients including Harvard University and MIT.

The architectural staff has worked on building types and projects of varying sizes and scopes. The firm has considerable experience with large, complex institutional projects, both new construction and historic rehabilitation. The processes are similar, whether the project is a new residence or a rehab — a complex laboratory, university dormitory, large classroom & lecture facility, or historic performance hall.

Raynor M. Warner
AIA, Senior Architect
Read Full Bio
Claes Andreasen
Project Designer

Tom Simister
Designer

Kacey Morris
Designer




Designer



Morris Nathanson Design
163 Exchange Street
Pawtucket, RI 02860
Tel: 401 723-3800
www.morrisnathansondesign.com

Founded in 1967, Morris Nathanson Design (MND) is a full-service design firm, specializing in
restaurant and hospitality design. MND's reputation is based on over 30 years of award-winning designs for projects throughout the United States, the Caribbean and Europe. Clients range from single unit entrepreneurs to international corporations. From its offices in Pawtucket, RI, MND has designed restaurants for international clients such as Euro-Disney as well as establishments in England, Saudi Arabia, Sint. Maarten, Netherlands Antilles and Athens, Greece, as well as several restaurants on the Royal Caribbean Cruise ship. MND helped create the restaurants for well-known chains such as the Capital Grille, Bugaboo Creek Steak House, Paparazzi, Legal Sea Foods, and Cafˇ Europa. Additional hospitality clients include the Canterbury Hotel, Indianapolis, Loew's Summit Hotel in NYC, the Biltmore Hotel in Providence and the Bergstrom Hotel in Germany. In the entertainment field, MND designed the Buffalo Bill Wild West Show and Billy Bob's at Euro Disney, and the B.B. King Concert Hall, Times Square, N.Y.C.

Morris Nathanson
Principal-in-charge
Read Full Bio



Landscape Architect



Rick Lamb Associates
33 Athens Street
Cambridge, MA 02138
Tel: 617-868-1939

Albert R. Lamb III
Principal-in-charge
Read Full Bio



Historic Preservation Consultant



Haynes/De Boer Associates
One Park Row
Providence, RI 02903
Tel: 401 274-1555
Cornelis J. De Boer, Principal-in-charge





Structural Engineer



Odeh Engineers
1223 Mineral Spring Avenue
North Providence, RI 02904
Tel: 401.724.1771
www.odehengineers.com
M. David Odeh, Principal-in-charge





Civil Engineer



Fuss & O'Neill, Inc.
The Foundry Corporate Office Center
275 Promenade Street, Suite 350
Providence, RI 02908
Tel: 401 861-3051
www.fando.com
Michael Sousa, Principal-in-charge
Shawn Martin, Project Manager





Wetlands Consultant



Natural Resource Services, Inc.
86 Harrisville Main Street
Mailing Address:
P.O. Box 311
Harrisville, RI 02830
Tel: 401 568-7390
Scott P. Rabideau, President





Code Consultant



Ramzi J. Loqa Consulting Engineers
49 Batcheller Avenue
Providence, RI 02904
Tel: 401 751- 5529
Ramzi Loqa, Principal-in-charge








Jewelry Mold
from Lebanon
building.





Jewelry Mold
from Lebanon
building.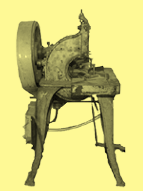 Jewelry-making
Machine from
Lebanon building.




Jewelry Mold
from Lebanon
building.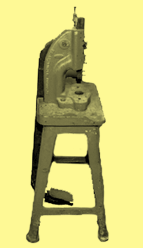 Jewelry-making
Machine from
Lebanon building.




Jewelry Mold
from Lebanon
building.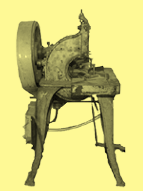 Jewelry-making
Machine from
Lebanon building.